FIVE MONTHS SINCE LAST UPDATE WHOOPS
Hey anyone reading this! I now have a job, and before this, I was getting bowled over by my engineering major, so updates will still be unfortunately sporadic! Yeah, all right, that's not enough to make news, so tell me, Keyk, what IS?

HAHA! WELL MY DEAR GUEST. From chapter 3 onwards, I will be working to make Dream Tower a decent comic! Thaaat's right! No more garbage comic. It will still be on the fly, it will still be my guinea pig project, but I will be working to put more care into this thing. Feel free to take a gander at our brand new Chapter 3 cover page:
http://dreamtower.smackjeeves.com/comics/1283581/ch3-cover/!

I will also leave you this mini animation I did for this chapter a while back: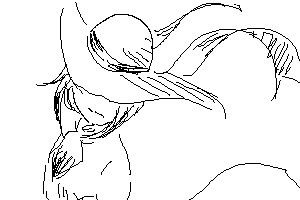 I'm still climbing the webcomic learning curve, but I'm going to at least make this comic as refined as time and capability permits me from here on out!

For those of you not in the know, all of the characters in this comic are from larger projects of mine that are still in the works and currently intangible. This comic is here so that I can have some place to play around before committing to my larger projects! Because I want those to be brand-spankin' awesome, I've got to work hard on DT, too! And don't worry. Even when those projects start chugging along, I don't plan on ending DT prematurely, so the show here will go on!

...Ahahaha, but all the meta will start really kicking in then, too. ;) Look forward to it!
posted by keyk @ May 28th, 2012, 4:48 pm - 0 Comments